Teens Learning Choices (TLC)

Teens Learning Choices (TLC) is a group home for young women 16-21 years of age. As with Putnam Place, the focus of the program is to engage youth and their families in a supportive collaborative process as they successfully transition to adulthood.
The program is located in a quiet residential neighborhood in Malden.  It's an ordinary house from the outside and a short walk to the MBTA station with easy access to employment, supportive people and services.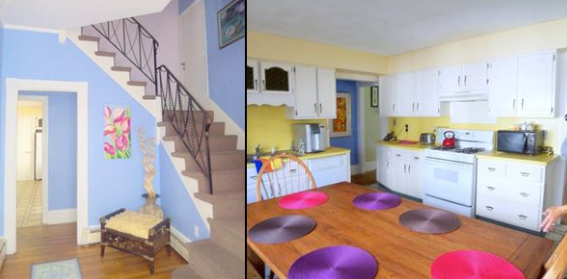 TLC is staffed 24 hours a day by trained counselors.  A full time clinician is on site daily to provide counseling and clinical case management.  The family-driven, strengths-based model encourages each youth and their family to partner with the TLC team as they work to meet their goals.
A Pathways or life skills advisor works with each youth on a transition plan, some reuniting with family and some moving into their own apartment in our Independent Living Program.  They volunteer in local soup kitchens, animal shelters and schools to increase community connections.  A mentor is available for any youth interested in connecting with a positive adult influence and these relationships often continue beyond their time at TLC.  Residents at TLC have supports and expectations to grow emotionally during their time, but it is not "all work and no play."  There are recreational opportunities to increase joy and practice safe risk-taking.  Annual activities have included camping, white water rafting and trips to Martha's Vineyard.

---
For more information about Teens Learning Choices (TLC), contact Lindsay Toma at ltoma@helpfamilies.org or 781.388.2674. 
When you give to our Residential Services programs, you're helping youth make a successful transition into independent living. To support a youth in transition, click below to make your donation.