CFCS Neighborhood Memory Cafe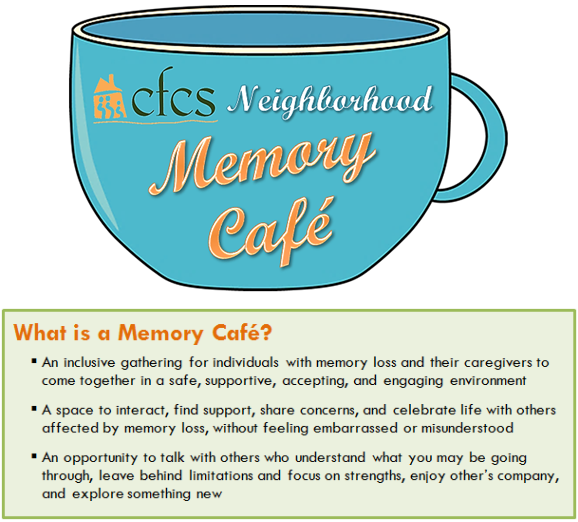 The CFCS Neighborhood Memory Café is held the 2nd Saturday of every month from 10:00 am to noon at Cambridge Family & Children's Service, located at 60 Gore Street, Cambridge, 02141. Free parking is available onsite. RSVPs appreciated, walk-ins welcome! We look forward to meeting you!
*Guests who require personal assistance must bring a care partner.
Questions? Contact Nancy at (857) 453-4273 or memorycafe@helpfamilies.org
CFCS Memory Café is made possible by our generous sponsors:
MA Department of Developmental Services (DDS)
Cambridge Community Foundation
Neville Place Assisted Living
Check out link to downloadable flyer below!