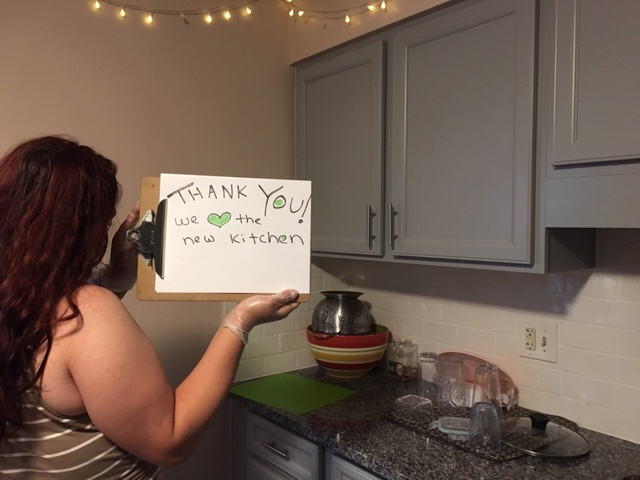 We are pleased to announce that the kitchen renovation at Teens Learning Choices is now complete! The renovation, which was funded by a generous grant from the Richard and Susan Smith Family Foundation, created more space in the kitchen for the residents to gather and eat together, replaced the countertops, replaced old appliances with new ones and added a fresh coat of paint!


Before and after
Now, our eight TLC residents, with two milieu counselors, can all fit comfortably in the kitchen. The renovation inspires everyone in the house to cook more and spend more time together in the space.
The renovation took about two months to complete, during which our residents couldn't use the kitchen to make their meals. We would like to thank all our staff and friends who donated crock pots, toaster ovens and other small appliances to allow our residents to cook for themselves without a kitchen. We would also like to thank those who donated gift certificates for catered meals to our residents. They really appreciated it!
Thanks to the Smith Family Foundation for funding this important transformation of the TLC home! We're proud to offer our residents a warmer, more accommodating space for them to cook, relax and spend time together.