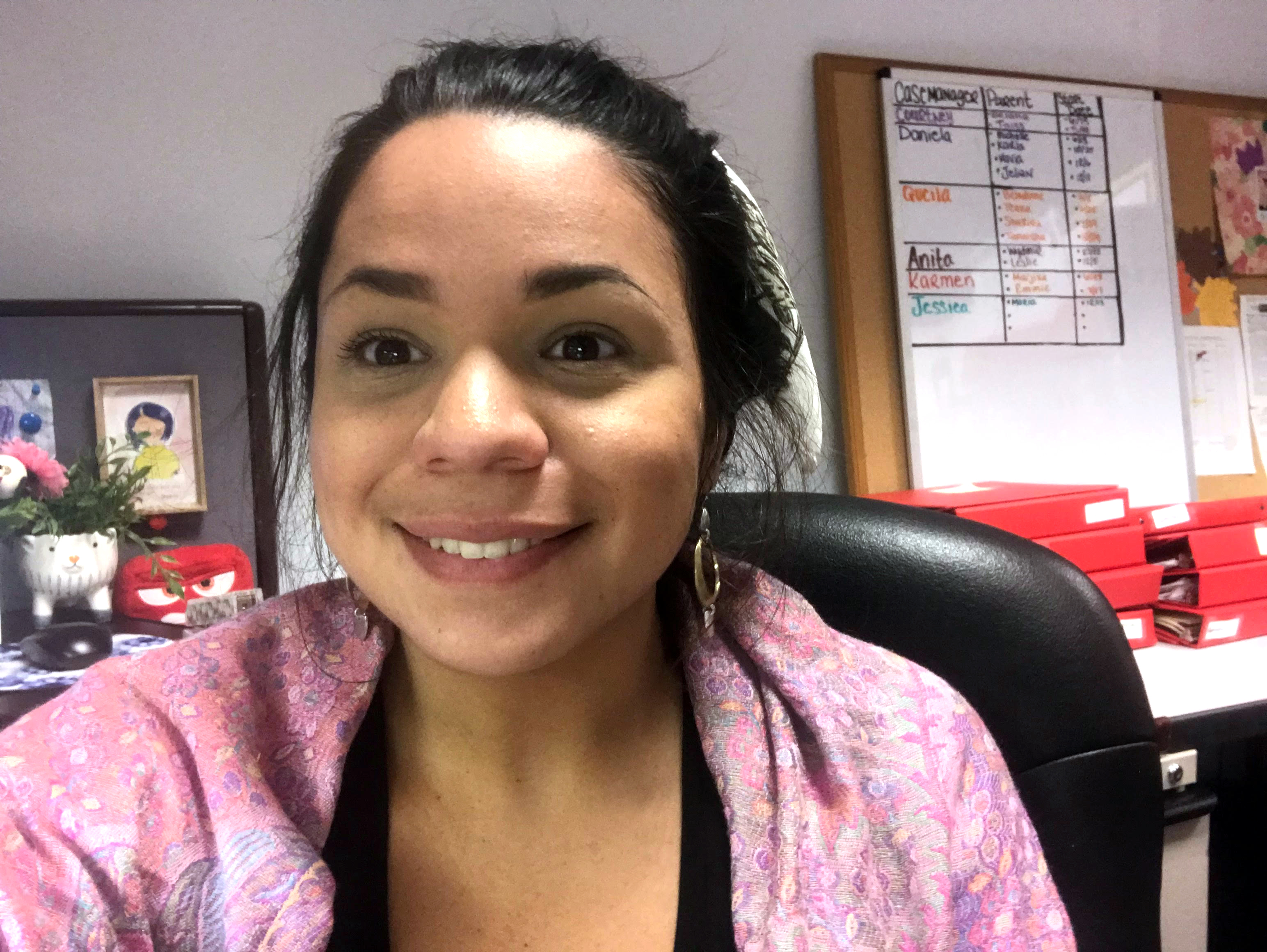 We are pleased to announce that Andrea Ruiz has been promoted to Family Support & Stabilization (FSS) Coordinator! Andrea steps into the role after serving as a Family Support Specialist for nearly two years. In her new role, Andrea will focus on coordinating the Independent Living (IL) program, which recently merged with FSS. Andrea will work with the rest of the FSS team on expanding IL referrals, preparing youth for transitioning out of the system and working with landlords. Andrea will also continue to provide high-quality support to families referred for FSS Services.
Andrea was kind enough to answer some questions for us about herself and how she feels about working at CFCS.
Tell us a bit about yourself!
I was born and raised in Vega Baja, Puerto Rico. I went to the University of Puerto Rico and earned a Bachelor's degree with a concentration in Social Work. I was the first in my family to get a Bachelor's degree! During college, I interned at many different places including a Center for Community Action, high school and a shelter for homeless men who were HIV-positive. I studied the impact of LGBT organizations in Puerto Rico, and even published an article called "Transgender Kids and the Intervention of the Professional of Social Work." You can read it here (it's in Spanish).
When I graduated I received an opportunity to relocate to Worcester to work in a group home for boys. I was hired as a Direct Support Professional. I also briefly tested the waters at the Department of Children and Families as a social worker before coming to CFCS.
What are you looking forward to the most in your new role?
I am looking forward to taking advantage of my leadership skills, my knowledge and initiative to improve the program and the team's interventions with our families. I want to get the opportunity to offer more workshops and classes for the people we serve. And I am also excited to take some responsibility of the Independent Living Program.
What do you like the most about working at CFCS?
I cannot choose one thing. The work environment is warm and welcoming. The management and administration teams have been super supportive, approachable and available every time I have a personal or professional conflict. I feel supported, heard and important, which is much needed in the kind of job we are doing. I also like the space I am given to grow through trainings. CFCS paid for my Parenting Journey Certification and Positive Discipline Certification to perform as a facilitator. I also love working with the people in managerial positions, like my supervisor Thara Young, Courtney Gomez and Bob Gittens.
What do you like to do in your free time?
I like to do Yoga and Spinning, explore if I can catch any contemporary art around, travel whenever I can, listen to comedy podcasts and watch movies.