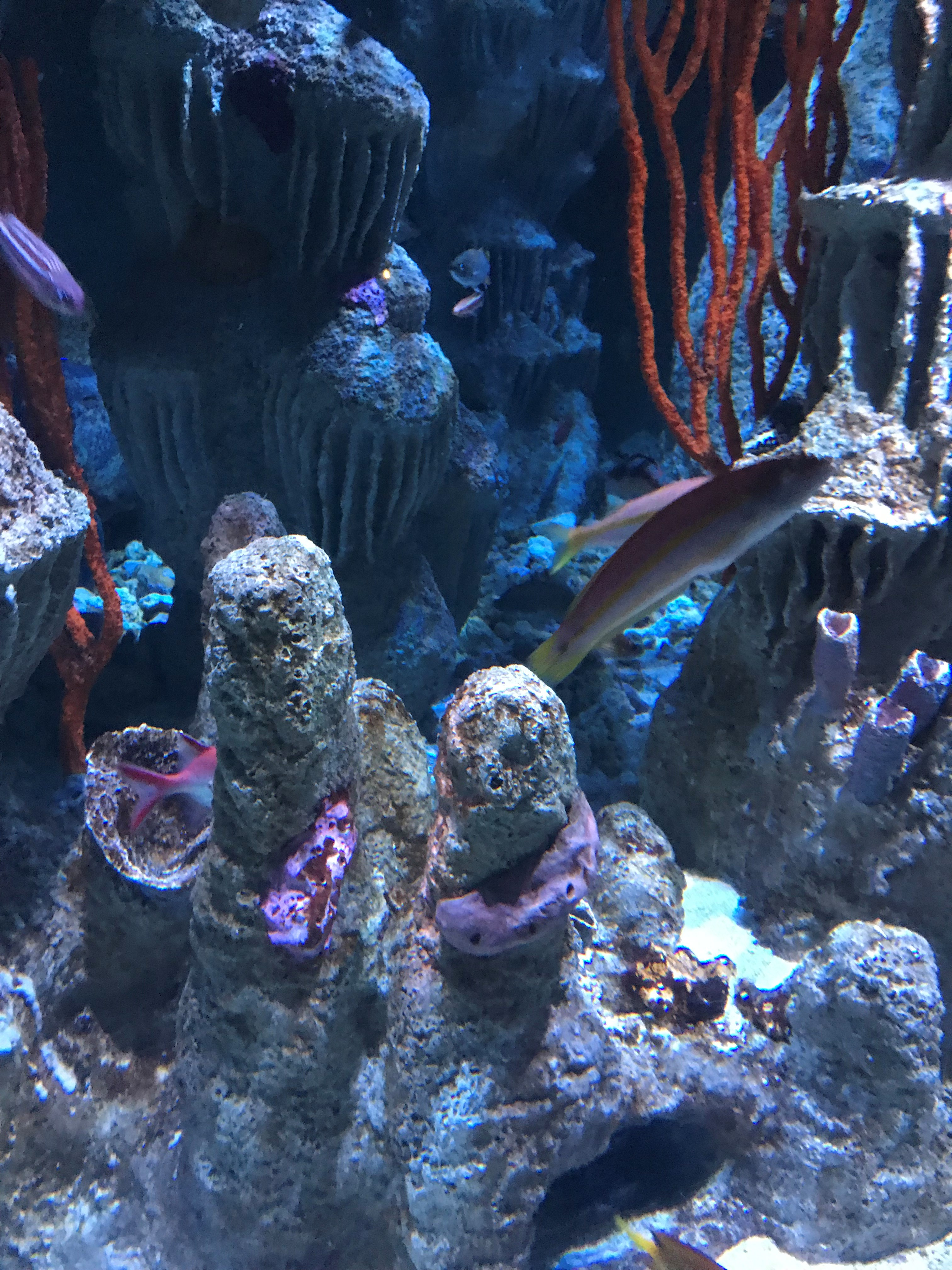 On a recent Thursday afternoon, our Family Support & Stabilization Program took a whopping 10 families with 14 kids among them to the New England Aquarium in downtown Boston. The trip was part of FSS's continued efforts to provide the families we serve with fun experiences and social opportunities where they can strengthen their networks. Everyone, from the many dads to the children who hadn't turned one yet, really loved the exhibits. But perhaps more importantly, it turned out to be a great time for the parents to relax.
Five FSS social workers went along on this much-anticipated trip, which meant there were plenty of people to look after the small children while the FSS parents got a much-needed chance to connect and hang out with other adults. Two parents found new friends in each other; two others reconnected after a long time of not seeing each other.
It was good to see the parents in our FSS program not only spend time with their families, but form connections among each other and strengthen their own social lives. We see time and again that parenthood can sometimes be lonely and isolating, especially if you don't have a lot of support. At CFCS, we believe that when parents have more fulfilling personal lives, it's easier for them to have the respite and support they deserve, so they can take care of themselves as well as their children. We were glad that some of the parents we serve experienced a little respite, and built relationships that they can take with them beyond playdates and family outings.
FSS is proud to provide at least two outings like this one a year to our families. We believe these trips are an important part of supporting the people we serve. If you'd like to support families in your area, please consider donating to CFCS today.