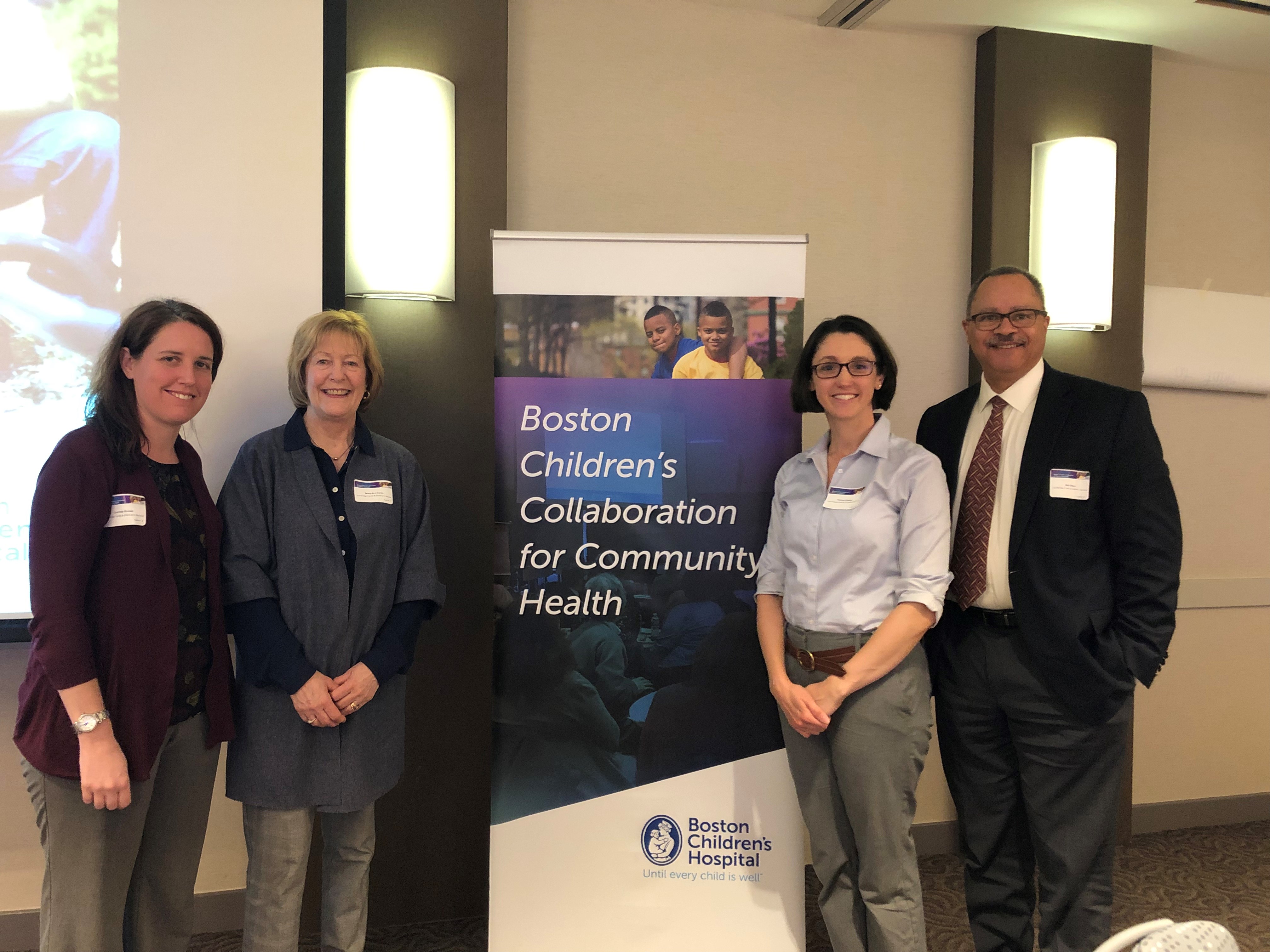 CFCS is proud to join Boston Children's Hospital in their mission to improve the health and well-being of children and families in our local communities, as part of their Collaboration for Community Health. On Wednesday, May 1, we joined a coterie of like-minded non-profits at BCH's Funded Partner Welcome & Orientation.
There were many other amazing community organizations in attendance who were each focused on improving support systems, community trauma response and mental health systems for youth. BCH's Funded Partners had a chance to meet each other and share strategies and ideas to further improve healthcare for children. During the three-year grant period, and hopefully well beyond, BCH and its Funded Partners hope to work towards systematic change and coordination, strengthen policies and advocacy for children's health, and operate effective programs and services to best serve our youth and families in the Boston and Greater Boston area. 
CFCS will focus our grant funding on programs and services for community trauma response, to reduce the impact of trauma on foster youth through permanency. We strongly believe that an enhanced focus on permanency throughout our programming will significantly decrease the negative key health and social determinants commonly faced by foster youth and vulnerable individuals/families. Click here to read more about our partnership with BCH and the urgency of this work.