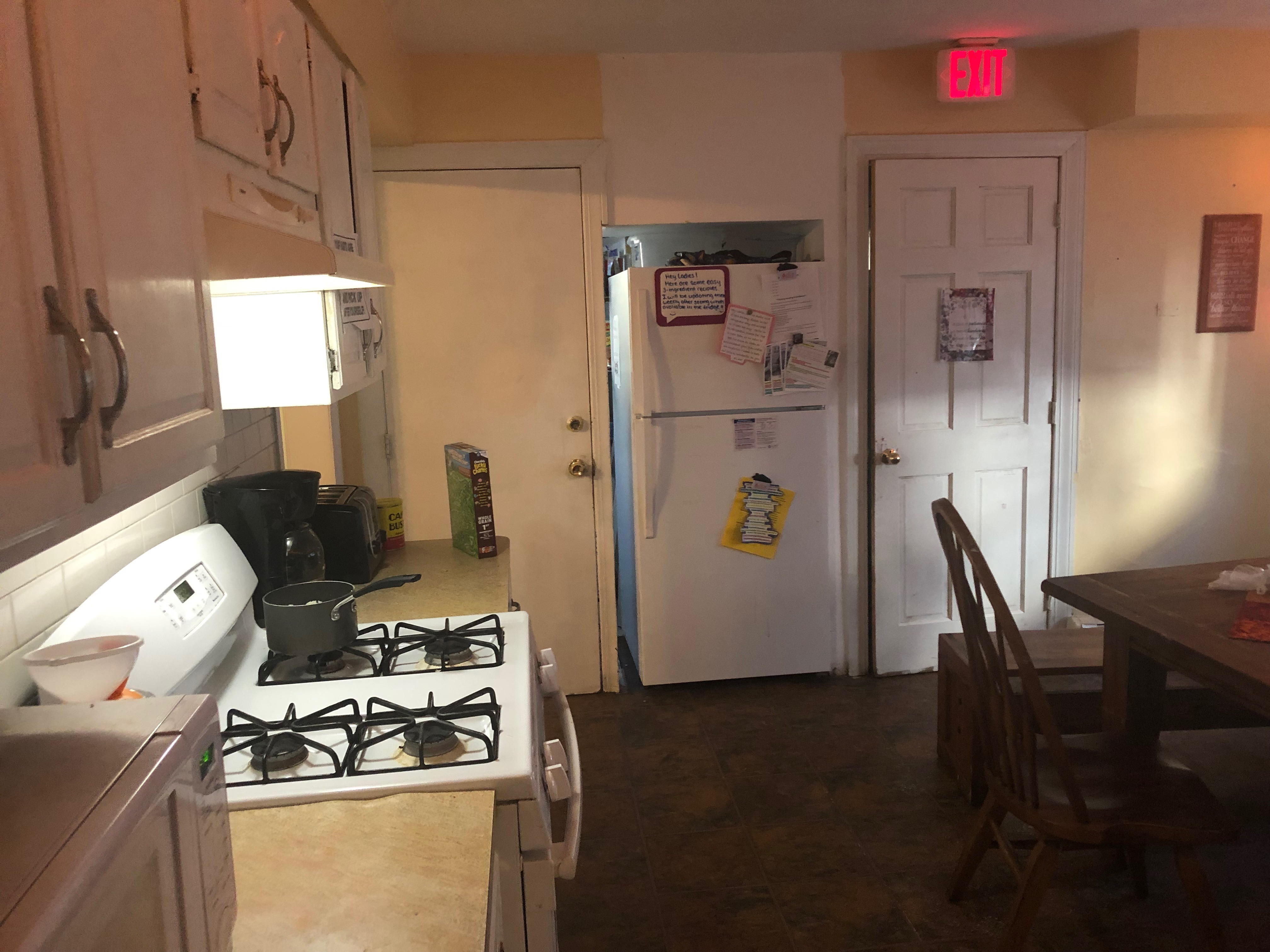 We are excited to announce that the Richard and Susan Smith Family Foundation has approved a generous grant of $29,850 to renovate and upgrade the kitchen at our Teens Learning Choices (TLC) group home!
TLC, a residential group home located in Malden, serves young women ages 16 - 21. The staff at TLC work to help each young woman develop the skills she needs to be a productive member of the community, establish and nourish strong lifelong connections with caring, supportive adults, and support her in completing her educational and vocational goals. We strive to support each resident in healing from previous trauma, building strong connections with loving and caring adults, and determining what path to success she would like to take in order to reach her goals.
These young women who live at TLC should be welcomed into a warm and inviting home, with a kitchen that is ready to serve their needs. Unfortunately, despite efforts to make ongoing smaller repairs over the years, the kitchen has fallen into a less-than-desirable state, with not enough space for all the residents to eat together at one time. An upgraded kitchen will allow the residents to all eat together, family-style, whenever they want. It will communicate to the residents that they are deserving of a clean and safe place to cook and hang out.  And, it will help CFCS continue to maintain a stable program home for the young women. With a new kitchen, we will encourage our residents to invite their family and friends over for home-cooked meals, which will support permanency efforts, enhance their external support networks, and strengthen lifelong connections for life after foster care.
We are thankful to the Smith Family Foundation for this important contribution to improving the wellbeing of our residents at TLC! Their support of our kitchen renovation project will make the lives of the young women at TLC brighter and warmer.