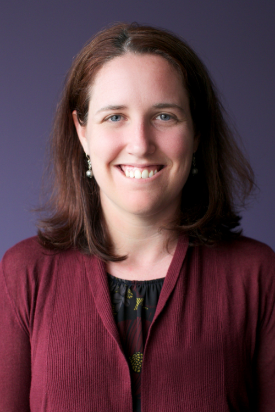 We are pleased to announce that effective March 1, Courtney Gomez will be serving as Director of Programs, a brand-new position for CFCS. Courtney steps into this role after supervising the Family Support & Stabilization program. As Director of Programs, Courtney will support Program Directors and their teams. She will serve as a liaison between programs and executive staff, ensuring that the needs of the programs are met at an agency level. Courtney will also work closely with HR and the Director of Clinical Services to increase training opportunities for staff, both during on-boarding and throughout their time at CFCS.
Courtney is an LICSW, and graduated from Wheelock College with her MSW and Siena College as a double major in Social Work and Spanish. Courtney has worked at CFCS in various capacities since 2010, including as an IFC Social Worker for 3 years. She also worked in Specialized Home Care in our Developmental Disabilities Program. In the middle of her CFCS tenure, Courtney spent 14 months working as the Girls Empowerment Program Coordinator for Nuestros Pequeños Hermanos in Guatemala. Upon returning, Courtney served as the Director of Family Support & Stabilization for four and a half years. In her free time, she enjoys yoga and travel.
Courtney loves the culture of CFCS, specifically how friendly and supportive people are of each other while managing challenging jobs and making a difference in the lives of the individuals and families we work with.