Allen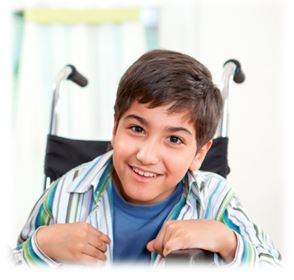 A few years ago, three CFCS staff - a Family Support Coordinator, a Skills Trainer, and a Behaviorist - gathered at the home of a very protective mother to discuss respite services for her 13 year old autistic child, Allen. His social skills were lacking, he had severe behavior challenges and was often aggressive. Needless to say Allen was not pleased to see everyone at his home.
Three days per week, the Skills Trainer (the trainer) met with Allen and his mother in their home with the goal of bringing Allen out into the community. For the first two months, Allen would not leave his home or his mother side. He would not speak with the trainer and remained angry. But slowly, trust grew.
Five months in, Allen agreed to go outside the home with the trainer as long as his mother came too. They would spend time going to the mall, water parks, and eating food at a restaurant. Allen turned 14, graduated from his school and moved on to a higher level school.
As the sixth month approached, Allen reluctantly spent time alone with the trainer. They went to a movie together. Allen would not walk with or talk to the trainer but was willing to go to the movie as long as they stayed five feet apart. The following week they went to a video game store and had dinner together. The next two months involved Allen taking beginner level swimming lessons with other children and spending time with the trainer around the neighborhood or in his home. The activities involved things Allen had not had the desire or ability to do with someone other than his mother.
The following three months were amazing. Allen would ask his mother when the trainer was going to spend time with him again. He thought of more activities he wanted to do. He and the trainer walked together, had conversations about life and shared many laughs.
By the end of their first year, Allen and the trainer were meeting two to three times a week. Allen was very independent, familiar with his environment, knew about public transportation, used his owns keys to get into his home, and had become an exceptional swimmer.
Now in their fourth year together, Allen and his CFCS trainer still spend quality time together. Allen is a successful student who is admired by teachers, staff and other students. He has accomplished many things including learning to play the guitar and violin at a music studio and receiving private cooking lessons in his home. He recently joined the Young Adult Committee at CFCS where he enjoys monthly gatherings and fun activities with his peers. Allen will be 18 soon and he likes to talk about his future.