Joshua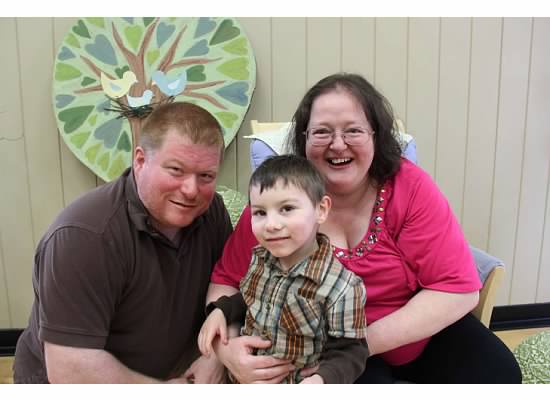 Joshua, now 8-years-old, came to our Adoption program when he was 4. As Joshua was on the autism spectrum and had significant developmental delays, recruiting a forever family for him was a challenge. After 2 years of a seemingly hopeless search, his CFCS case worker, Emily, found Kim and Leon; they became his pre-adoptive parents for almost a year before adopting him permanently.
Since Joshua was placed with Kim and Leon, he has made tremendous progress. While he was non-verbal before his adoption, Joshua is now talking up a storm! With Kim and Leon's consistency, patience, and support, Joshua has made gains in all areas of his development, has gained weight, and is nearly completely potty-trained. He loves going to school and church, and is best buddies with the family's two dogs.
Several months after he was placed, Emily went to visit the family. Kim told Joshua "Let's show her." Emily sat down and watched as Joshua said "Mom - please - help!" This was the first time she had ever heard his little voice form words, and she said she "burst into tears." It was a truly magical moment.