Maria & Jose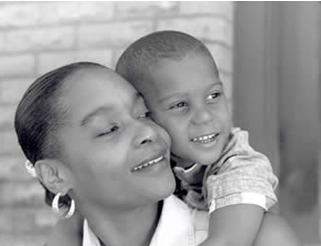 Maria came to CFCS after a court order for visitation with her 5 year old son, Jose. Maria is a young mother who struggled with substance abuse. As Maria's substance abuse interfered with her ability to care for her son, her family member stepped up to take temporary guardianship.
After undergoing treatment, Maria wanted to get her son back in her life. Maria and Jose's guardian had a difficult relationship and were unable to manage communication or visitation between the two in a healthy way which continued to negatively impact Jose's view of his mother. Maria came to our center in order to have weekly 2 hour supervised visits. Both Maria and Jose talked about being nervous and not knowing what to say to each other as it had been awhile. The center provided a safe and neutral environment for all family members to reintegrate Maria into Jose's life.
After 2 months of visitation, Maria was granted unsupervised visits. In addition, Maria voluntarily chose to participate in the Parenting Journey at the center. This provided her with 3 months of parenting classes and support as she started to have weekend and overnight visits with her son. This also allowed Jose's guardian to know that the center staff would still be a support for Maria as she became more comfortable with having unsupervised visitation. Both Maria and Jose's guardian expressed the progress that not only Maria made in her relationship with her son, but in their ability to work together for his best interest. They now communicate appropriately and support each other, as well as Jose. Maria felt that the visitation center increased her ability to help her stay calm and focused in order to get her son back in her life.